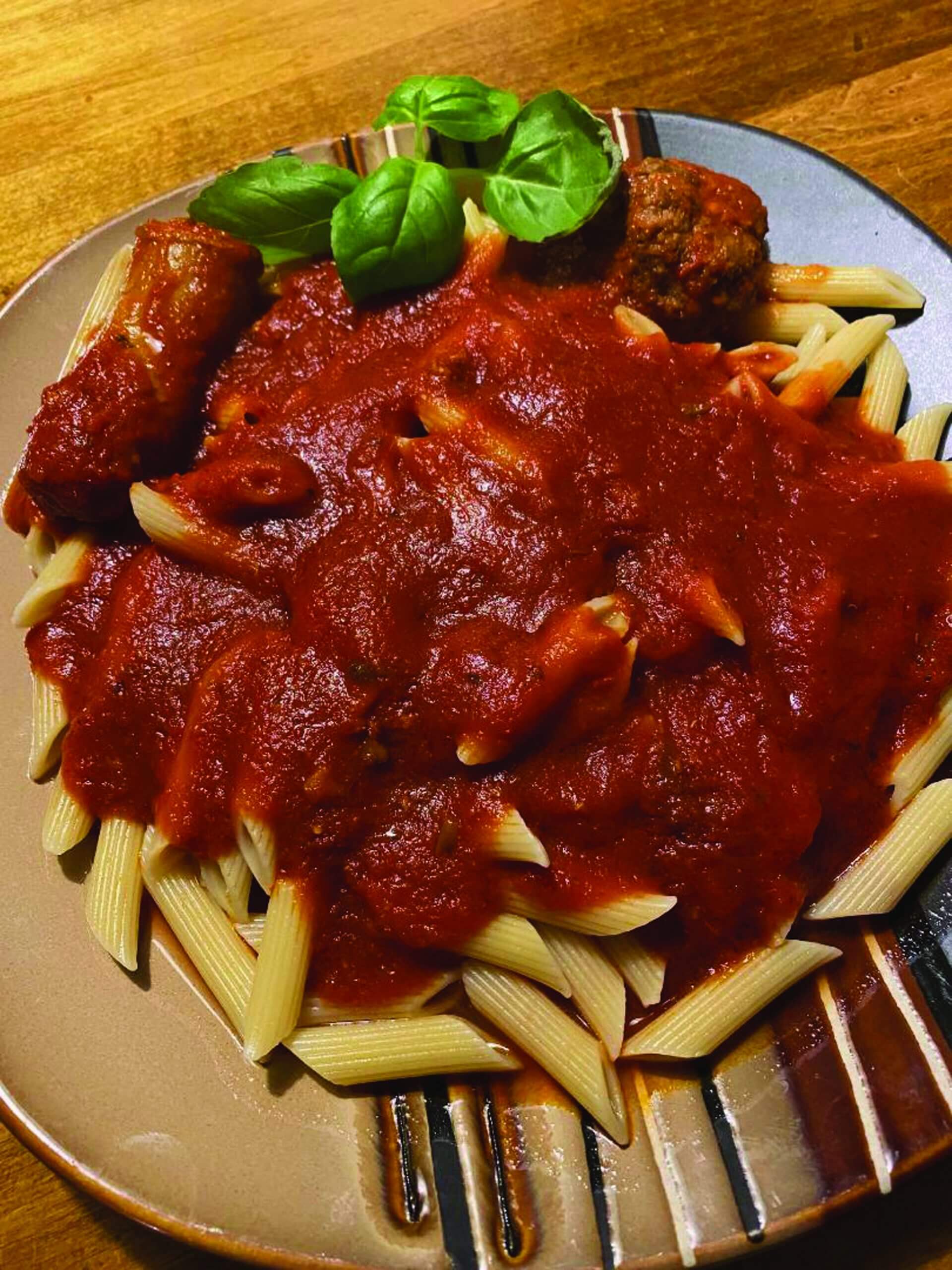 Momma's MeAt Sauce
And Yes It's Sauce Not Gravy
by Tony Camardo
If you grew up in East Utica, in those days it was predominantly Italian like I did, you knew that on Saturday the meatballs were going to be on the stove cooking as mom was getting Sunday's meal started.
Next the sausage and pork was browned and Momma's sauce, for the next days dinner, was on its way.  Growing up in my house we enjoyed my mother's sauce and pasta every Sunday and Thursday. You could set a calendar by it, all you had to do was smell it cooking and you knew what day it was. 
To this day I use her recipe just like she did with no exact measures… you know when it's right by the look and the taste.
Growing up Italian you grandmother and your mother never measured the ingredients they added until it was right and that's how their recipes actually read. 
Momma's Meat Sauce
And Yes, It's Sauce Not Gravy
Saute your meat sausage, beef, pork meatballs
(any combination that you like)
Set aside
In that oil
Saute 3-4 cloves of minced garlic
Add 2 cans of large (28oz.)crushed tomatoes
Add 1 large can of (12oz.) tomato paste
Add 2 tsp. of Italian seasoning (when I have it I use fresh basil,
oregano, celery leaves, and parsley from my garden)
Add 2 28oz. cans of water
Once you bring this to a simmer add the meats to your sauce
Simmer for about two hours or until your meats reach the desired doneness.
You can add water to attain your desired thickness of the sauce