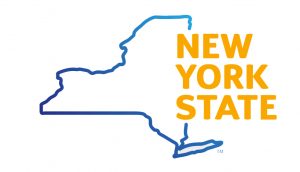 The Joint Commission on Public Ethics has reported that compensation paid to retain, in-house employee lobbyists, continues to increase.
These lobbyists help to influence legislators' actions through the research and information they supply legislation so those in office can make better decisions that affect us all.
 

A list of all the lobbyists in NYS and their clients and the sectors of focus can all be found at https://reports.ethics.ny.gov/
For this report, Informed NY will give an abbreviated random sampling from 2022 to illustrate how lobbyists have lobbied various elected and government officials regarding projects you may be aware of in your own community.
Economic Development – Sports/Entertainment
Example: Full-service lobbying group, Upstate Strategic Advisors entered into a contract with their client 1,000 Islands Local Development Corporation. The focus was on funding opportunities for an $80 million dollar 500,000 plus square foot sports and Events Center in Watertown.  https://upstatestrategicadvisors.com/
Education
Hinman Straub Advisors, LLC entered into a contract with 4201 Schools Association. The focus was on different state bills including one for support for state-supported schools for the blind, deaf & severe physically disabled and an increase in funding for 4201 schools in state budget.
Energy & Natural Resources – Environmental Conservation/Preservation
Example: Boutique lobbyists Constantinople & Vallone Consulting LLC entered into a contract with 174 Power Global NorthEast, LLC. The focus was regarding state permits/licensing for commercial and industrial solar projects in NYS.
Insurance
The lobbyists that change how Big Law works, Greenberg Traurig, LLP, entered into a contract with Zurich American Insurance Company. The focus was on different state bills including A6770 Wrongful Death Bill which if passed would have increased NYS medical insurance premiums and A1118 a bill amending the definition of temporary total disability in the New York Worker's Compensation Law. https://www.gtlaw.com/en/
Veterans Affairs
Government relations and public affairs firm, Bolton-St. Johns, LLC entered into a contract with Homeless Services United, Inc. focusing on several municipal bills. https://boltonstjohns.com/
Pharmaceuticals
The lobbying and advocacy services firm, Peter R. Crouse Consultants, entered into a contract with Abbott Laboratories to focus on various state bills including A9008 as it deals with disposable masks.
Real Estate
Example: Woman-owned lobbyist group Kasirer LLC entered into a contract with 1 Java Street that would transform a 2.6 acre full city block located on the Greenpoint-Williamsburg waterfront into the next generation of sustainable and dynamic multi-family living in NYC.  The focus of this was real estate issues, permits, and approvals for One Java Street Greenpoint NY.  https://kasirer.nyc
Again this is just a quick sampling to familiarize yourself with the work that lobbyists do in our great State.  Future magazine issues will focus on a deeper dive of select lobbyists to give you a more full understanding of the work they do.