Informed New York loves New York.
From the Big Apple to Niagara Falls this state has so much to offer residents and tourists alike.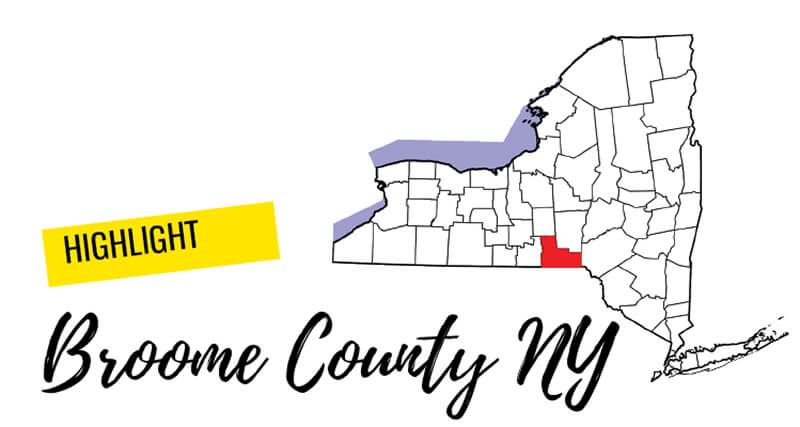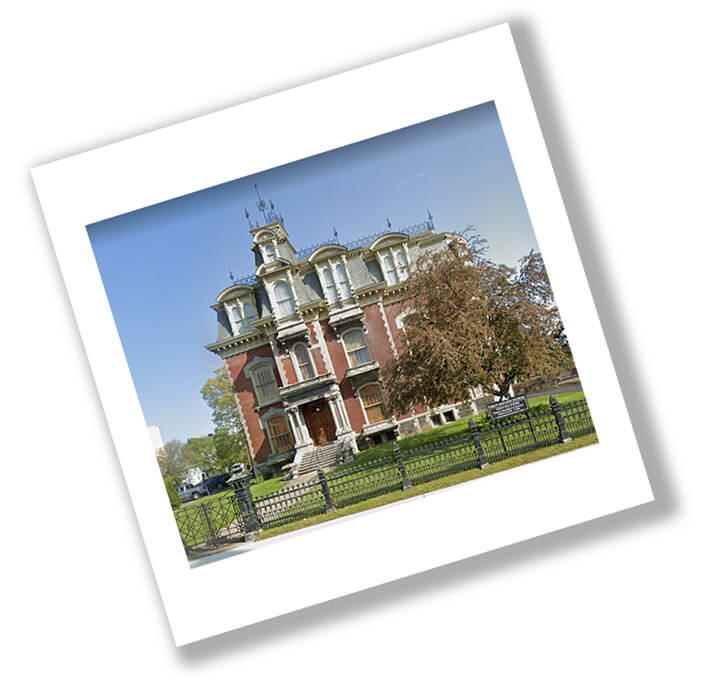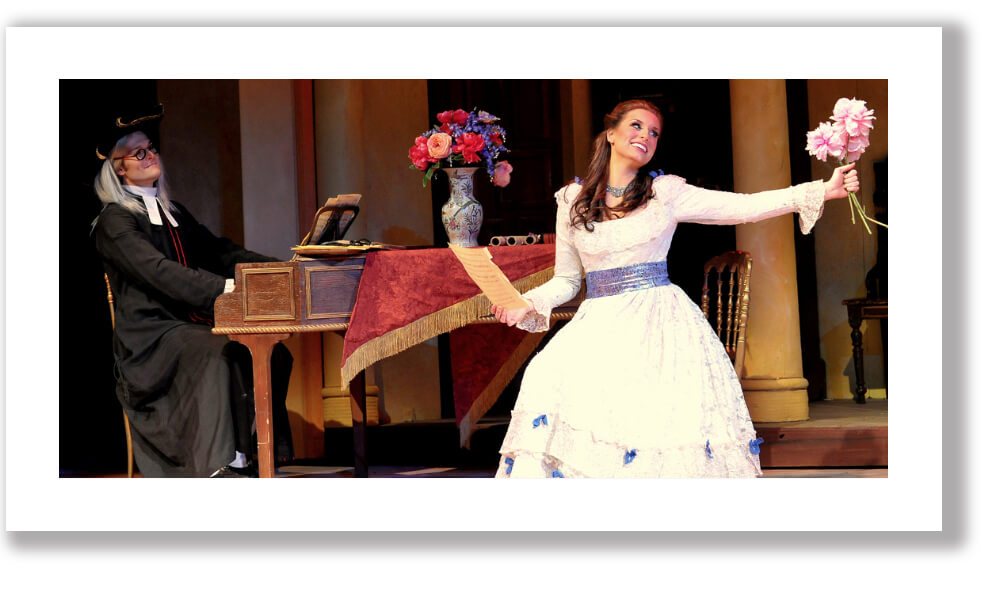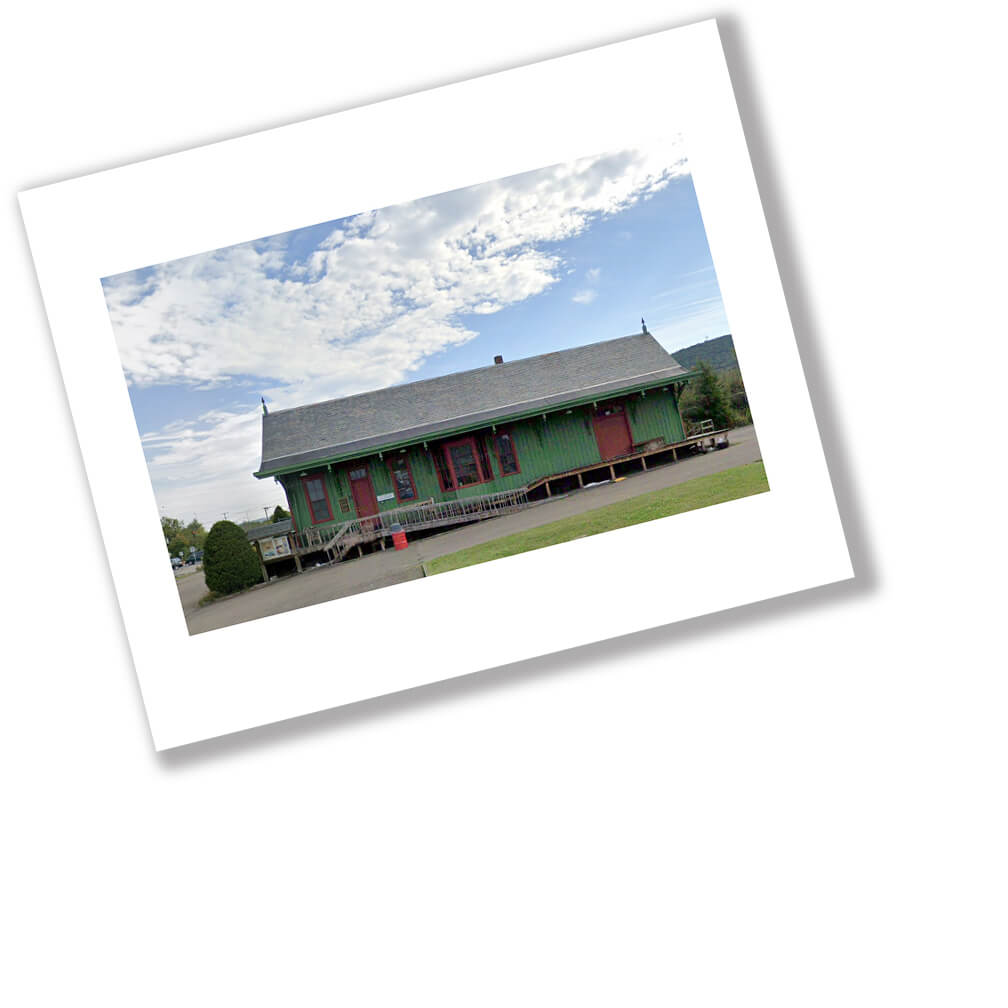 For those of you who are not familiar with this upstate county let me give you some facts. Broome County was originally part of Albany County. It's located in the South Central region of New York State directly north of the border with Pennsylvania. It has two rivers that run through it – the Chenango and the Susquehanna. The main industries are agriculture and farming, although it has a number of other industries and various large businesses that reach out to support the causes and events of this area. Highly rated SUNY Binghamton and SUNY Broome are located here as are two outstanding healthcare and hospital service providers – UHS and Guthrie. And the Greater Binghamton Airport can get you to where you are going quickly including nonstop flights to Orlando. But this area is more than facts, it is a thriving community for which I will highlight some of the seemingly endless attractions and draw to this area.
Our Museums
Joe Schuerch, the Phelps Mansion Museum Educator, was quick to point out that "NY ranks 2nd for the state with the most museums and ranks first for America's most visited museum – the Metropolitan Museum of Art. Museums are critically important not just for the financial gain a city will receive from tourist dollars but because these museums, large and small, promote history and culture. We are so fortunate to have many local museums and historical societies here in our area.  As the Museum Educator for the Phelps Mansion Museum https://phelpsmansion.org/ in Binghamton, it's my job to come up with new, exciting, and engaging programs that will bring people to our museum. I enjoy the work that allows me not only to share the history of our building but also local history, state history, and 19th-century history.  The Phelps Mansion Museum, like other museums, strives to live up to its mission.  We use our historic building and its collections to serve the public through regular tours, exhibits, and programs emphasizing local history, education, literature, art, and music."  Besides the Phelps Mansion Museum, Broome County is also home to the Roberson Museum and Science Center https://roberson.org/ complete with a planetarium and various themed events, The Bundy Museum of History and Art https://www.bundymuseum.org/ , The Kilmer Mansion https://kilmermansion.org/ , Techworks https://www.ctandi.org/ , the Vestal Museum https://www.vestalmuseum.org/ , Endicott Visitor Center https://www.endicottny.com/endicott-visitors-center , and the Endicott Heritage Center http://www.endicotthistory.org/  just to name a few.
Events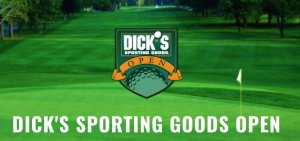 Not only do the museums put on awe-inspiring events but Broome County has the Spiedie Fest Balloon Rally Expo which attracts more than 100,000 people per year https://www.spiediefest.com/, Dick's Open https://dsgopen.com/ which brings in top golfers on the circuit for the $2.1 million purse, the premiere art event Luma https://lumafestival.com/, and more.
Art
Speaking of art, there are such art platforms as the Broome County Arts Council https://broomearts.org/  "that provide community-informed arts programs and services through active planning, advising, and education. We serve as a clearinghouse for arts information and provide stewardship of existing art treasuries through financial support and collaboration. We also grant awards to individual artists, arts organizations, and community-based projects. Our historical research and tours of public art inspire the community to both preserve and create the art culture of Broome County. (More than $11 million distributed since 1987.) And the good news? This is just the beginning".
Theatre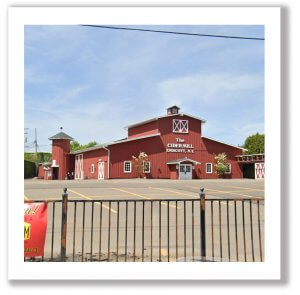 So many famous people in theatre and TV/film have come from this area and no wonder why.  In Broome County, there are a plethora of live performances at different local theaters playing year round including:
B.L.A.S.T./Cider Mill Stage,
S.R.O. Productions lll,
Know Theater,
S.T.A.R. Productions,
Binghamton University Theater,
Theater at SUNY Broome,
Binghamton Philharmonic,
Tri Cities Opera and more.
Parks
One of the parks that stand out to me is Recreation Park as it has one of the first carousels I had ever ridden on.  Of note, Binghamton is the Carousel Capital of the World with the Johnson family (from Endicott Johnson) having donated them. But besides Recreation Park, Broome County also "maintains Nathaniel Cole Park (Town of Colesville), Dorchester Park (Town of Triangle), Greenwood Park (Town of Nanticoke); Grippen Park and Roundtop Picnic Area (both in the Village of Endicott), Hawkins Pond Nature Area (Town of Windsor), Otsiningo Park (Town of Dickinson), and Forget Me Not Memorial Garden (to name a few).  These facilities provide diverse, year-round recreational opportunities. Annually, over 2 million visitors enjoy beaches, picnic areas, picnic shelters, play structures, a family campground, boating, miles of trails for walking, biking, or cross-country skiing, and much more. Broome County Department of Parks, Recreation, and Youth Services also maintains AquaTerra Wilderness Area (466 undeveloped acres in the Town Of Binghamton), and the Community Garden Plots at Otsiningo Park (VINES), Softball fields, soccer fields, and sand volleyball courts are available for organized teams and general public use."
Restaurants
Broome County has some of the most diverse restaurants.  Some are new and some that have been around for generations.  It is impossible to name them all.  So I am not even going to try – you'll just have to come here and discover them for yourself.
As I said earlier Broome County has so much to offer that the possibilities are almost endless and therefore near impossible to document.